Ruth Kolb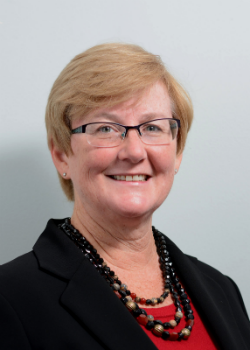 Ruth F. Kolb, Esquire has been practicing Social Security disability law since 2003 handling every level of representation from initial claims through all stages of appeal.
Prior to forming Ruth Kolb Law Offices, LLC she was affiliated with Osterhout Disability Law, LLC and conducted policy work on behalf of children and families through the University of Pittsburgh's Office of Child Development.
Ruth's career has focused on providing individuals with access to critical benefits and resources which are essential life lines for both themselves and their families.
"The Social Security disability program was initially designed to promptly and efficiently pay benefits to people who are unable to work, but it has now become extremely difficult to navigate; people who "go it alone" are frequently denied their rightful benefits. Having legal representation offers individuals both guidance and advocacy during the complicated application process. We can, and often do, have a direct effect on a claim's outcome."
Ruth is a graduate of Duquesne University School of Law (JD 1984), Carnegie Mellon University (MPM 2000) and Purdue University (BS 1981). When not working, Ruth enjoys hiking, gardening and spending time with family. In addition to representing clients, Ruth is a frequent community speaker on the subject of Social Security disability benefits. Schedule a presentation for your community group by calling 1-866-600-7070.
Follow Ruth
James Kolb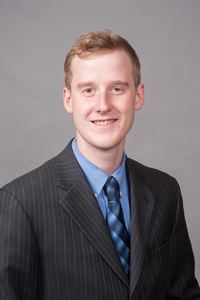 James Kolb is a non-attorney representative who has been certified to conduct hearings before the Social Security Administration after passing a rigorous qualifying exam in Baltimore, MD. Learning the wealth of technical information to pass this test allowed James to build upon all of the practical, hands-on experience from his prior work with the firm. James graduated with a degree in history from the University of Pittsburgh and has always had an interest in public policy and social justice issues. In addition to representing claimants at hearings, James is often the first point of contact in preparing and submitting applications. James knows the process from start to finish and applies his knowledge and skills to make sure each client gets the best representation at each step of the way.
"I was new to this field when I started, but quickly realized that my natural instincts to help people coupled with my competitive desire to win were a great match for this work. I have realized that being a good advocate is more than just completing forms or winning hearings – helping someone with information and resources in other areas such as health insurance is important too. Of course, the best is when we win the case and I know I have helped them get benefits."
In his free time James loves to read, enjoys participating in sports leagues, and enjoys attending concerts and music festivals with friends.
Testimonials
Ruth has provided personal attention to individuals seeking benefits for over ten years.
Contact us today, and become our next success story.
After I got denied I was ready to just give up but Ruth Kolb and her staff explained how the rules worked and why it made sense to keep trying. I am so glad I did because now I am able to take care of myself and I have health insurance. I am hoping I may still be able to go back to work but at least for now I have money to pay my bills.
Thank you so much for all of your work on my case. I would have been lost trying to do it on my own. I am so glad I am finally getting benefits and some of my worries are over.
I will never forget what you did for me. You will always have my great appreciation and deep gratitude.
A friend of mine suggested I contact Ruth Kolb Law Office and I am so grateful I did. Before then, I had no idea if I was even eligible for disability benefits. During the entire process, James was my main contact. He provided all of the information and direction necessary to complete the required forms and answered all of my questions. James was very knowledgeable, accessible and followed through until my case was resolved. I cannot THANK YOU enough for all of your help and expertise. I am so appreciative and will not hesitate to refer you to others who may need your services.
I had no idea what benefits were available or even what program to apply for. The personal attention was what mattered the most to me. Just knowing I had someone on my side made the whole process a little easier to take. If you need help, Ruth Kolb Law Office is the place to go.
I really appreciated the help Ruth Kolb Law Office offered in filling out all the forms and pointing out things to include that I would never have thought about. Ruth and James were always responsive and helpful every step of the way.
Thank you, thank you, thank you for your help. I could not have done it without you and now I have a chance to get my life together again. I will always be grateful for you.
I cannot say enough about everything they did for me. If anyone asks me to who to call I say, call Ruth Kolb! I tell them not to try to fight social security on your own. I am just so grateful.
I didn't really think I would need an attorney and I was so upset when I got my denial. Ruth Kolb helped me get the medical information for my reconsideration appeal that I needed to convince social security that I should get benefits.
Everyone at Ruth Kolb Law Office was professional and courteous. My lawyer Ruth was very kind and always answered my questions. I felt like she cared about me on a professional and personal level. The whole process was very overwhelming, so I really appreciated her caring. Rose and Karen were great too!
Dear Ruth – Thank you again for all that you and your staff did for me and my family. I don't know what we would have done without your help. God Bless You and thank you from my whole family.
I was not sure where to turn until a friend told me to call you. I am so glad I did because each step of the way you were there for me. Thank you so much for helping me with my case. I hope I can tell someone else to call you!