People who are found to be eligible for social security disability insurance (SSDI) benefits may wonder about how much they can expect to receive as they wait for the Social Security Administration (SSA) to provide them with more information. These benefits are based on the average income of the individual over their working life, but payments may be reduced if other sources of disability income are being paid to the individual.
How Much Does SSDI Pay?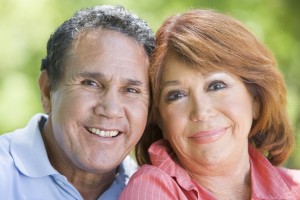 The SSA uses a formula in order to calculate the amount that a person will receive in benefits. This formula results in a vastly different number from person to person, so it is important to understand that there is no easy way to determine how much each disability payment will be before the SSA provides this information to the individual.
The amount that will be paid is based on the income earned by the individual in the past. Social security taxes must have been paid on income earned by the applicant in order for this income to count in the calculation of SSDI benefits. The average of these earnings is referred to as average indexed monthly earnings (AIME).
A formula is used based on the AIME in order to come up with a benefit amount. Percentages of each amount of income earned will be applied to the final benefit payment amount. For example, percentages for 2013 include 90 percent of earnings up to $749, 32 percent of earnings from $749 to $4,517 and 15 percent of earnings above $4,517. There is a cap on benefit payments, so a person can only receive up to $2,533 per month. The average benefit payment received by SSDI recipients is $1,132.
People who receive workers' compensation or state disability benefits should be aware that their SSDI benefits will be reduced based on the amount that they are receiving from these sources. Private disability insurance payments will not affect the benefit amount.
SSDI Back Pay
Most people who apply for SSDI benefits and receive approval are eligible for back pay. This financial benefit can help when bills have piled up during the waiting period between applying for benefits and receiving the first payment. The amount of back pay that will be received by an individual depends on their date of application and date of disability.
It is possible for a person to be eligible for up to 12 months of disability back pay. However, there is a waiting period after the date of disability of five months before a person becomes eligible for SSDI benefits. This means that a person must be disabled for at least 17 months prior to applying for benefits in order to receive the full amount of back pay. Back pay that is paid to SSDI recipients will be paid at one time.
SSDI Payment Schedule
Payment dates depend on a recipient's birthday. Payments are typically made through direct deposit.
– People who have a birthday between the 1st and 10th of the month will receive their SSDI check on the second Wednesday of the month.
– People who have a birthday between the 11th and 20th of the month will receive their SSDI check on the third Wednesday of the month.
– People who have a birthday between the 21st and 31st of the month will receive their SSDI check on the fourth Wednesday of the month.